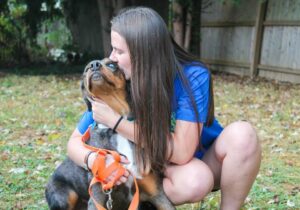 Join us Saturday, January 13, from 12 PM onward at the Menlo Park Mall for dog adoptions! Our puppies are adorable, and our adult dogs are exceptional. Choosing your favorite: that's the hard part!
Remember to apply to adopt online before you arrive in order to begin the approval process, as that is the first step.
Can't make it? Check out all of our upcoming adoption days on our event page!