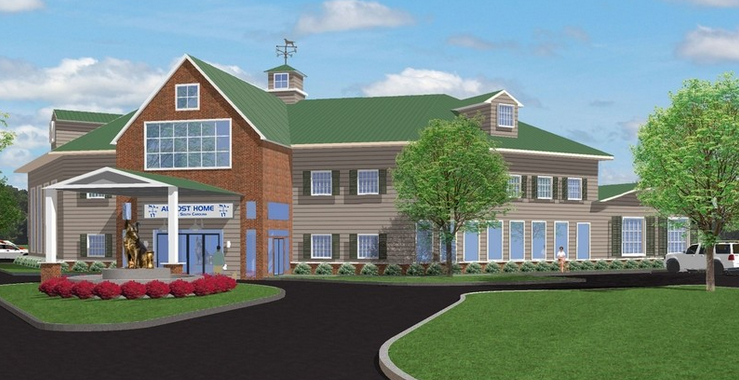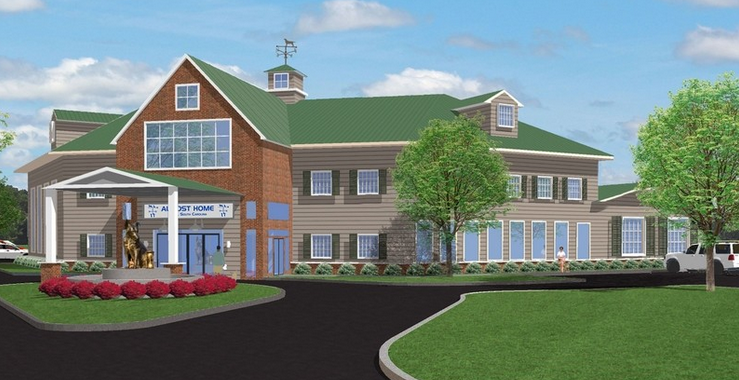 A New Jersey-based nonprofit that finds homes for dogs in the Northeast after rescuing them from high-kill shelters in Georgia and South Carolina is planning to build a canine wellness center on Aiken's Southside.
"We are extremely excited about this project," said Rich Errico, co-founder and treasurer of Home for Good Dog Rescue. "What it's going to do is allow us to save a lot more dogs and get them adopted."
The 8,500- to 10,000-square-foot center will be called Almost Home. It will be built on a 10-acre piece of property at 4568 Whiskey Road that Home for Good purchased last October.
"We are a foster-based group, so we don't have a kennel facility up here," Errico said. "That means we have to leave behind a lot of dogs in shelters that need medical attention. With this center, we will be able to treat them for conditions such as mange and heartworms and get them back to a good point of health before we bring them to New Jersey."
Home for Good Dog Rescue gives unwanted dogs an opportunity for a better life
Home for Good has begun renovating a ranch house and a cottage that are on the land. In February, the organization will launch a $2.5 million capital campaign to fund the construction of the center.
"We have a couple of benefactors who have already pledged a decent amount of money unofficially," Errico said.
Home for Good hopes to break ground in Aiken in the next few months.
"In a perfect world, we would like to be up and running in a year to a year-and-a-half from now," Errico said. "It all depends on permits and how the building goes."
Almost Home is expected to create 20 or more full-time and part-time jobs in its first year of operation.
"We don't want this just to benefit us and the dogs," Errico said. "We want it to benefit the community."
Almost Home will have a central reception area and two wings with separate entrances and separate heating, air conditioning and ventilation systems.
One wing will be for rescue dogs. The other will be a boarding operation that will provide services for local dog owners and generate revenue to support the center.
Home for Good also plans to sell the nuts produced by 50 pecan trees on the property.
"We want to make the center self-sustaining if we can," Errico said.
The center will have 50 indoor dog runs, two quarantine rooms for sick dogs to receive medical care and a birthing room for pregnant dogs. Other amenities will include bathing areas, a kitchen and a storage facility for medications.
"They are a good organization doing good things," said Barbara Nelson, the president and CEO of the SPCA Albrecht Center for Animal Welfare, of Home for Good. "They are well-run and well-managed, and they do the rescuing the right way. They will be an asset to Aiken."
Last year, Home for Good saved approximately 850 dogs in the Palmetto State and the Peach State. Errico estimated that a third to a half were from the Aiken area.
"We pull a lot of dogs from around Aiken, from the Augusta area and from York County in South Carolina," Errico said. "We felt that Aiken would provide a central location for us, and we like the area."
Founded in 2010, Home for Good is a 501(c)(3) organization.
Dede Biles is a general assignment reporter for the Aiken Standard and has been with the newspaper since January 2013. A native of Concord, N.C., she is a graduate of the University of North Carolina at Chapel Hill.