HFGD News
---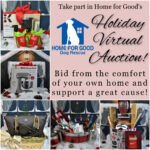 Start bidding today, it's as easy as 1,2, 3! Finish your holiday shopping and help support Home for Good Dog Rescue all from the comfort of your own home. Our virtual auction is live and full of spectacular items such as gift baskets, sports and music memorabilia, trips, experiences, and so much more! Bidding will […]
Read More....
---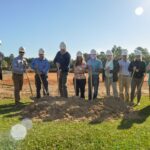 Big news!! We are excited to announce the start of construction of our new state-of-the-art facility "Almost Home" in Aiken, South Carolina. The Almost Home facility will offer a sanctuary for dogs too ill to make the journey to their forever homes, which are mostly in northern states. By vetting and caring for the dogs […]
Read More....
---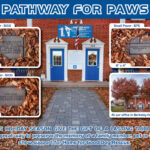 To purchase a paver please click here. "This holiday season give the gift of a lasting tribute. A great way to preserve the memory of a family member, pet or to show support for Home for Good Dog Rescue." The pavers will be installed in our front walkway leading up to the Home for Good […]
Read More....
---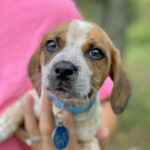 Update: Thank you to everyone that donated towards Bonnie's fundraiser and helped us reach our goal to cover the costs of the surgery! Bonnie is recovering well in her foster home and wishes to thank you all! ——————– Bonnie desperately needs your help with her lifesaving surgery costs. Please help with however much you can […]
Read More....
---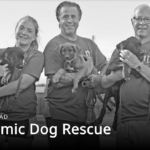 Thank you to The Aiken Horse for this great article about Home for Good Dog Rescue and the ways the Pandemic has affected dog adoptions in the South and in New Jersey. We are still out there rescuing dogs and saving more lives than ever! "When the COVID-19 pandemic first struck America in March, […]
Read More....
---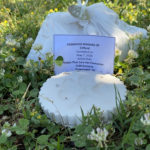 Recently we rescued a dog named Clifford who turned out to have a severe case of heartworm disease. He was bloated due to the disease and in pain. Unfortunately his case was too far gone and he was not able to be saved. But heartworm disease is preventable, and with your help we can save […]
Read More....
---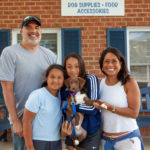 "NEW YORK (WABC) — In the midst of the COVID-19 lockdowns, the sale and adoption of pets are said to be at an all-time high in the area. But before you jump on the bandwagon and add to your family, there are several factors to consider. The conditions at high-kill shelters in the south […]
Read More....
---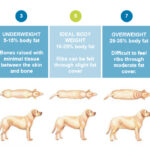 According to the Association for Pet Obesity Prevention, an estimated 54% of dogs in the United States are overweight or obese. And just like for humans, being overweight is detrimental to a dog's health, affecting its quality of life and ultimately its life expectancy. Keeping your dog at a healthy weight is up to you. […]
Read More....
---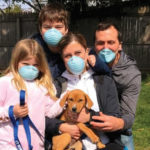 During this time of COVID-19 Home for Good Dog Rescue has experienced a significant increase in foster and adoption applications. Please note that it is not our policy to "foster to adopt". We are still processing adoption applications; however, applicants might experience longer wait times on their application processing due to the large number of […]
Read More....
---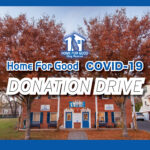 Due to COVID-19 we are in need of certain items for the Rescue, both in New Jersey and at our property in Aiken, South Carolina. The Items we are requesting be donated are: – Paper Towels – Clorox – Bleach – Simple Green Cleaning Solution – Garbage Bags – Liquid Laundry Detergent – Tarps – […]
Read More....
---