HFGD News
---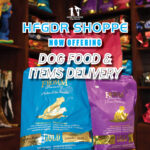 Are you stuck in your house with your dog? No Worries, we'll deliver your pooch's food curbside! We are now offering dog food and HFGDR Shoppe items delivered right to your door. Anything from our Shoppe, with a minimum order or $55 to anywhere within a 5 mile radius of our Shoppe with a […]
Read More....
---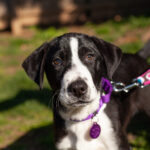 A lot of things are changing in the world right now due to the pandemic coronavirus. Here at Home for Good Dog Rescue, we are continuing our mission of saving dogs lives. During this time of uncertainty, our mission is more important than ever! Many southern shelters are closing due to quarantine. This forced closure […]
Read More....
---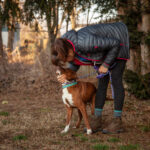 Dog owners face the unique responsibility of maintaining their dogs' health and safety while adhering to increasing recommendations towards social distancing, self-monitoring, and even quarantines. To help educate on how to care for dogs during the coronavirus pandemic, here is some basic information that can help decipher dog owner questions during these trying times. Please […]
Read More....
---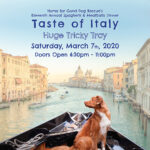 On Saturday March 7, 2020 we held our annual Taste of Italy Spaghetti & Meatballs Dinner and Tricky Tray event! And what an event it was!! Thank you to everyone who came and supported the Rescue, and hopefully won prizes! Thank you also to our volunteers who came and helped us with this event, […]
Read More....
---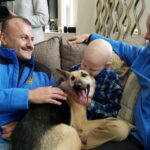 Join us as we share the heartwarming journey of Gemma, a beautiful German Shepherd, to her new home in Kokomo, Indiana. Awaiting Gemma was Jeremiah Derks, just 12 years old, who was presented a very special delivery by members of the Jersey City Police Department – Detective Benevolent Association this morning, where their two stories […]
Read More....
---
Our Previous Year's Statistics: 2016 About us: Home for Good Dog Rescue (HFGDR) is a 100% foster-based, non-profit 501(c)(3) dog rescue established in 2010 in Summit, New Jersey with offices in Berkeley Heights, New Jersey. We rescue homeless dogs from high-kill shelters in the South, which are overflowing with unwanted dogs on the brink […]
Read More....
---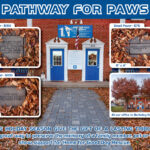 To purchase a paver please click here. "This holiday season give the gift of a lasting tribute. A great way to preserve the memory of a family member, pet or to show support for Home for Good Dog Rescue." The pavers will be installed in our front walkway leading up to the Home for Good Dog Rescue offices […]
Read More....
---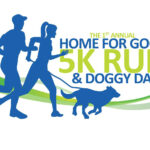 Calling all 5k Runners and 5K Runners and their Canine Companions Join us for our 1st Annual  Home for Good  5K Run (USATF Certified Course) and 5K Doggy Dash on Saturday, October 3, 2015 at Nomahegan Park, Cranford, NJ.   There will be a 1 Mile Dog Walk for non-runners.  You can register online at: Register.Compuscore.com/HomeforGood5K. The event will be held from 8A.M-11A.M. rain or […]
Read More....
---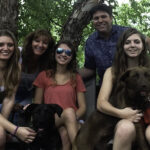 We're so grateful to all our fosters. And each month we feature a new foster parent. This month we interviewed the Lehner-Feldman family about their experience with fostering dogs through HFG! Read the full interview here.
Read More....
---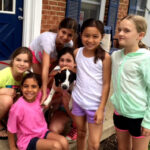 The girls from Heart of New Jersey Girl Scout Troop 40221 visited us yesterday and met with Buffy. They are donating profits from their cookie sales to Home for Good. To read more about Buffy, visit us here: http://bit.ly/1Gn4Xor Thank you, girls, for your support.
Read More....
---