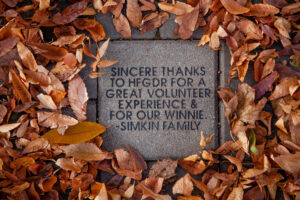 This holiday season give the gift of a lasting tribute.
A great way to preserve the memory of a family member, pet or to show support for Home for Good Dog Rescue.
Pavers can be purchased online by clicking here.
Pavers can also be purchased from our Shoppe in Berkeley Heights.
If you have any questions please call: (908) 263-7358