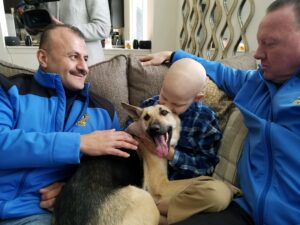 Join us as we share the heartwarming journey of Gemma, a beautiful German Shepherd, to her new home in Kokomo, Indiana. Awaiting Gemma was Jeremiah Derks, just 12 years old, who was presented a very special delivery by members of the Jersey City Police Department – Detective Benevolent Association this morning, where their two stories became forever interwoven.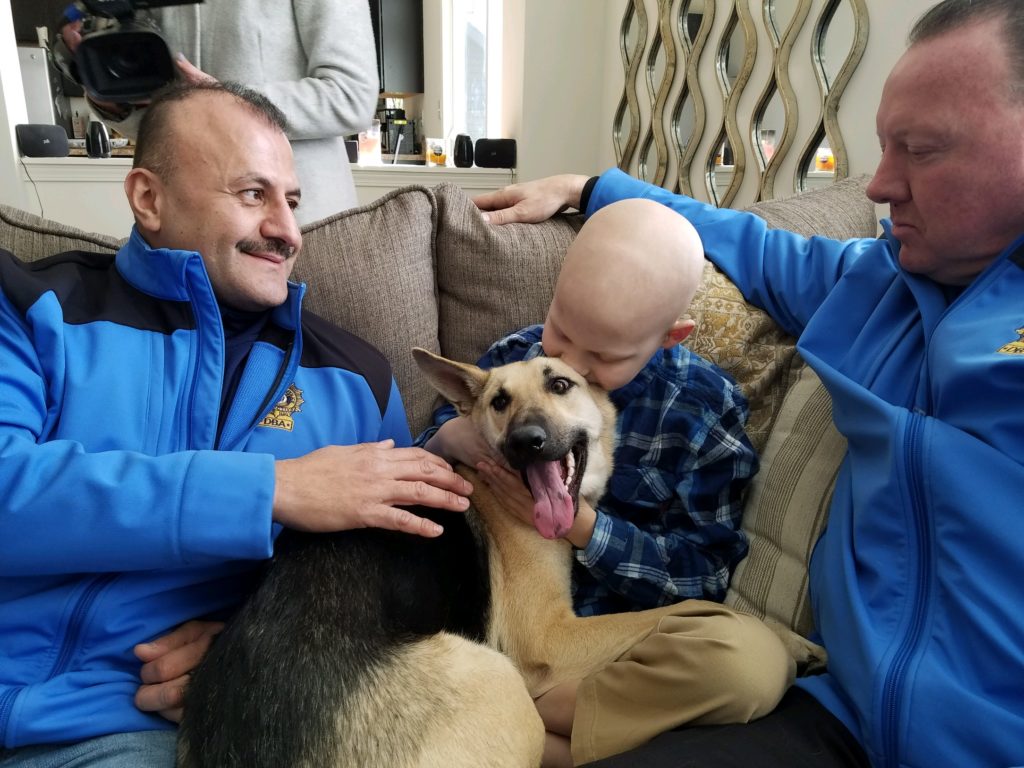 Jeremiah is a quiet, extremely humble young boy with a loving personality and a soft, gentle spirit. On July 2, 2018, Jeremiah was diagnosed with Chondroblastic Osteosarcoma, a rare form of bone cancer. He is currently undergoing chemotherapy treatments at Riley Children's Hospital in Indianapolis. Jeremiah's wish is to become a police officer when he grows up. In solidarity and support, police departments from all over the country have been sending him police badges and heartfelt messages.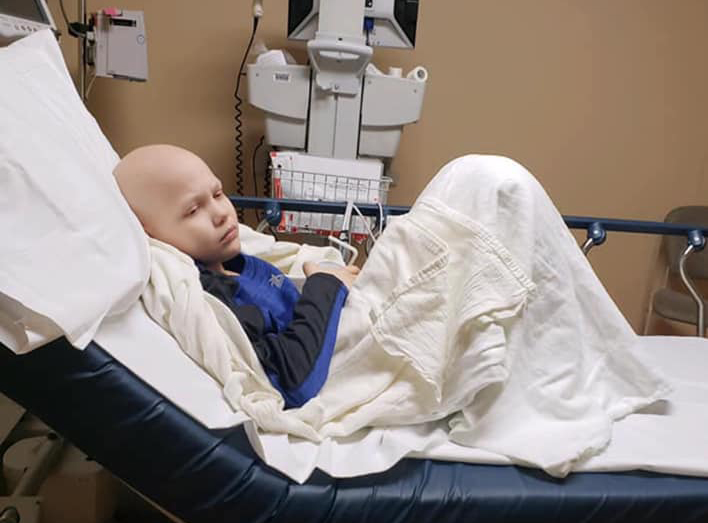 Three weeks ago, Jeremiah's beloved German Shepherd and best friend, Fitz passed away. Jeremiah and his family were devastated by the loss. When the Jersey City Police Department heard about the story, they sprang into action and immediately contacted Home for Good Dog Rescue, an organization close their hearts that rescues dogs from impoverished communities in the South and finds loving, long term adoptive families for them in and around the New Jersey area. Serendipitously, Home for Good had just received the perfect pal for Jeremiah and within a week began to arrange a special delivery for her new Midwestern family.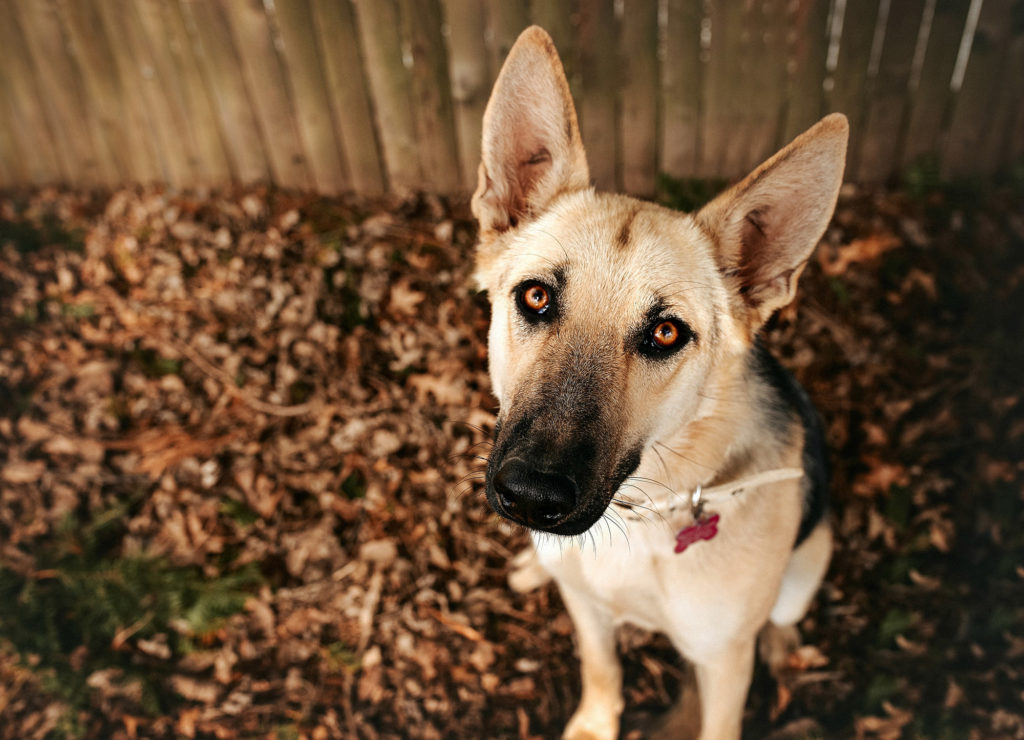 This pairing began when Gemma, a German Shepherd, was surrendered in Vidalia, Georgia, by her owner who could not provide for her care. She was taken to Diamonds in the Ruff in Soperton, where she was fostered for 3 weeks by Diamond in the Ruff's owner Penny Cook Stirling. Penny contacted Home for Good and asked them to take Gemma for medical evaluation and to place her in a loving forever home. And so, the journey of Gemma and Jeremiah finding each other began.
Penny said "We are so excited for Gemma, she is just amazing. We take in many dogs and send them on, but we really liked Gemma. My husband and I told each other we need to keep this dog, but she is going to serve a much bigger better purpose, so we are happy to let her go."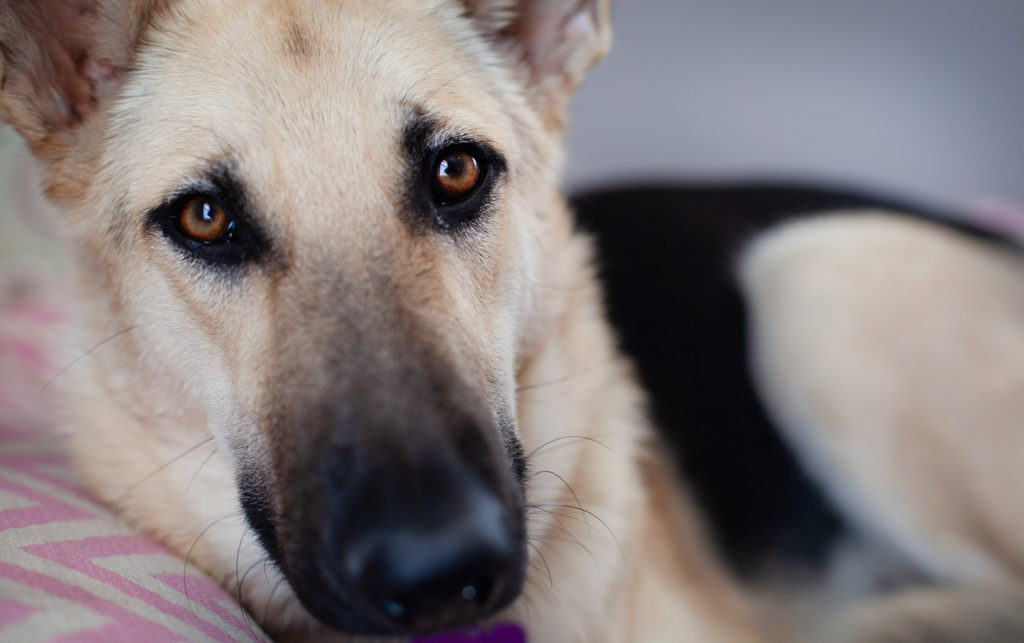 The stars aligned that day. Gemma was shortly thereafter transported to Home for Good's facility in Aiken, South Carolina, where the staff embraced her and saw to it that quality medical care was provided. Gemma's journey continued to Home for Good's headquarters in Berkeley Heights, New Jersey, where she was welcomed by the Jersey City Detectives, who were eager to gather her up for an exciting road trip to Indiana.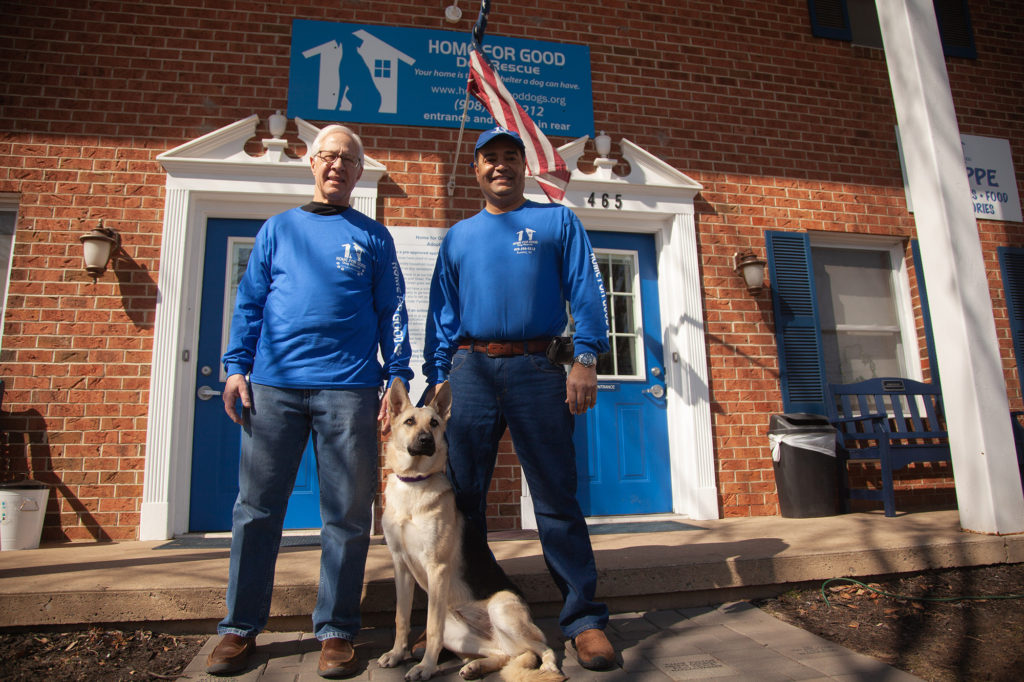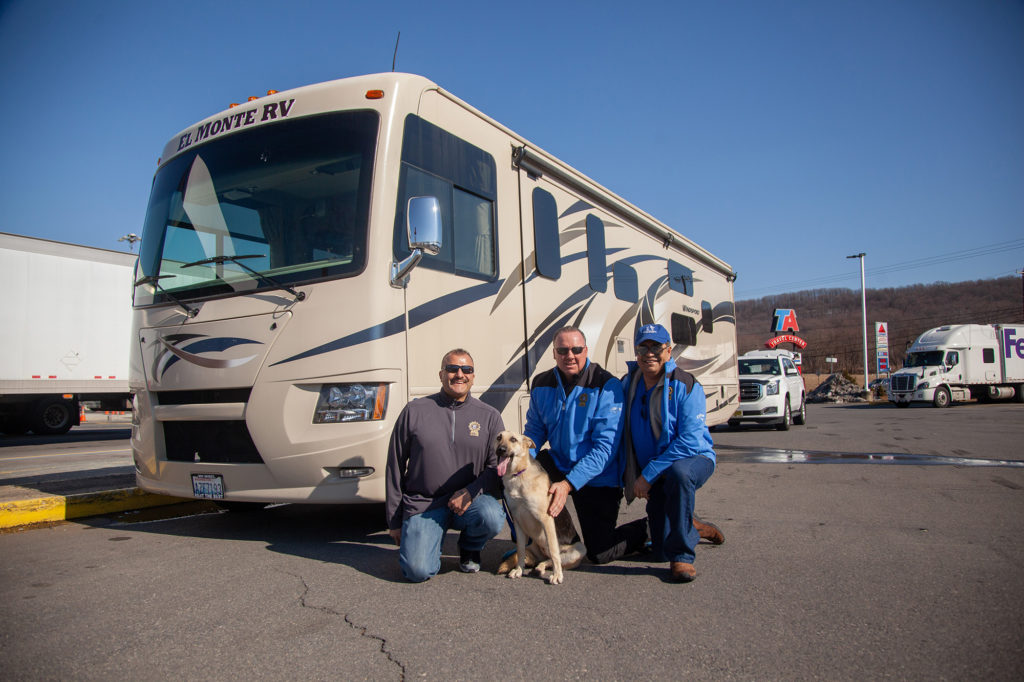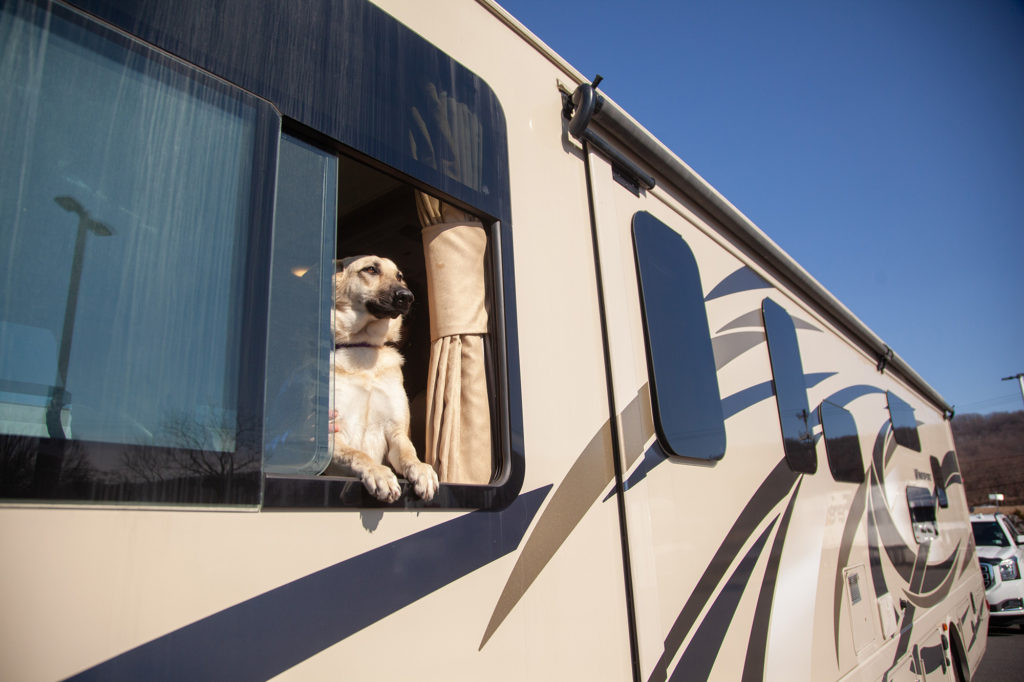 Clearly, Gemma's purpose became apparent as she leapt into the arms of Jeremiah when the detectives' RV pulled up to the Derks' home the morning of March 12th.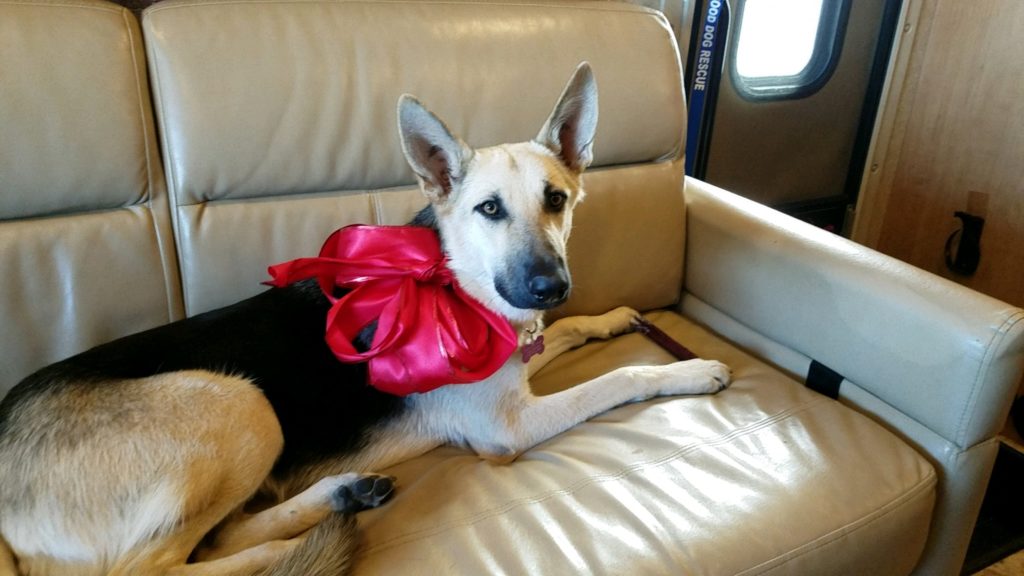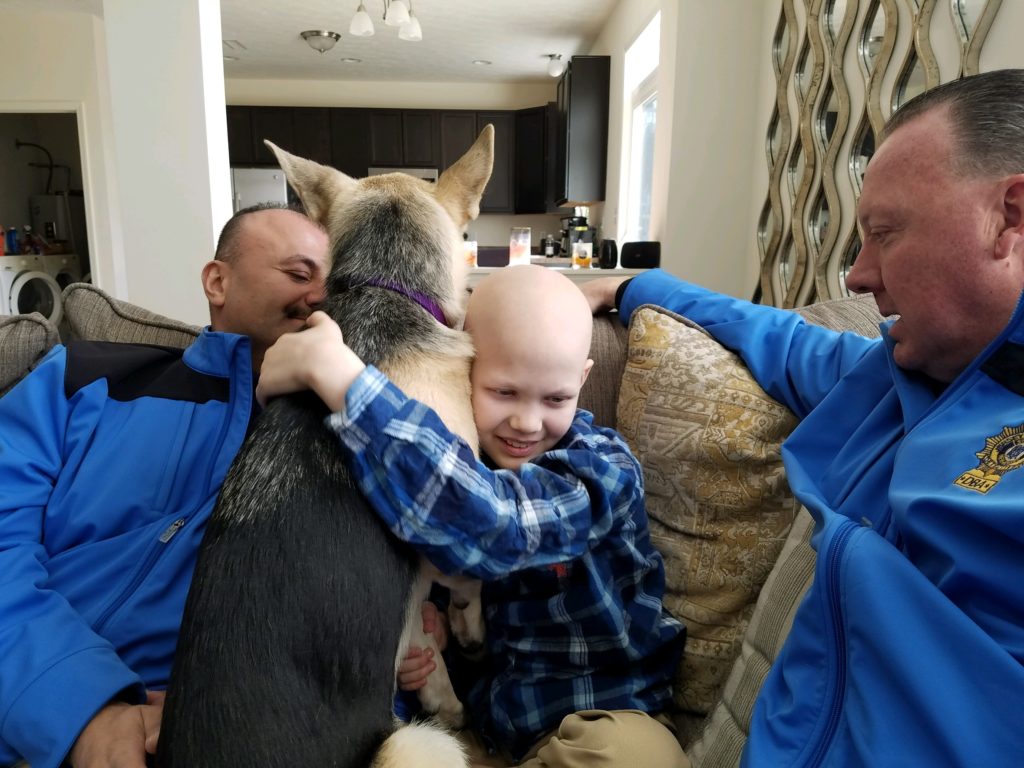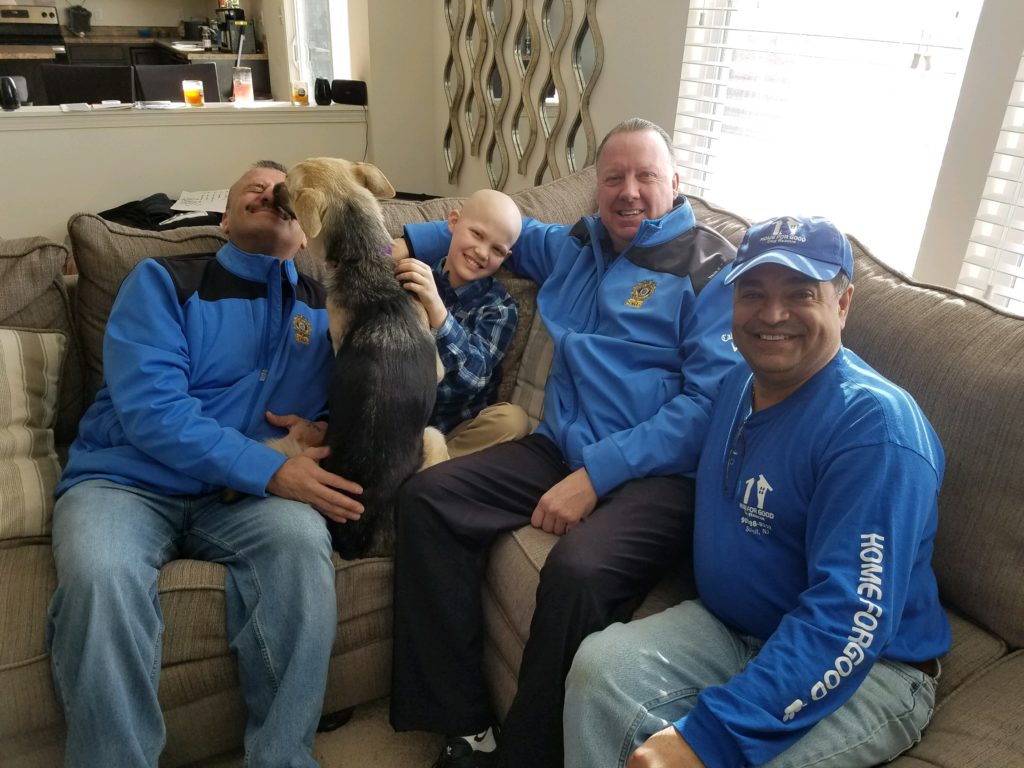 This courageous creature's story does not end with the total 1,600 miles traversed by Gemma including her very first "ride along" with the Jersey City Detectives. She has big paws to fill as Jeremiah's new playmate, protector, and best friend. We at Home for Good Dog Rescue are so very proud of Gemma and know that she will do an excellent job of looking after Jeremiah. The joy witnessed by those around him when Jeremiah first met Gemma will be a memory forever in-scripted on the hearts of those who were so fortunate to be a part of this journey. Thank you for sharing in it as well. We hope you enjoyed this life-changing "tail"!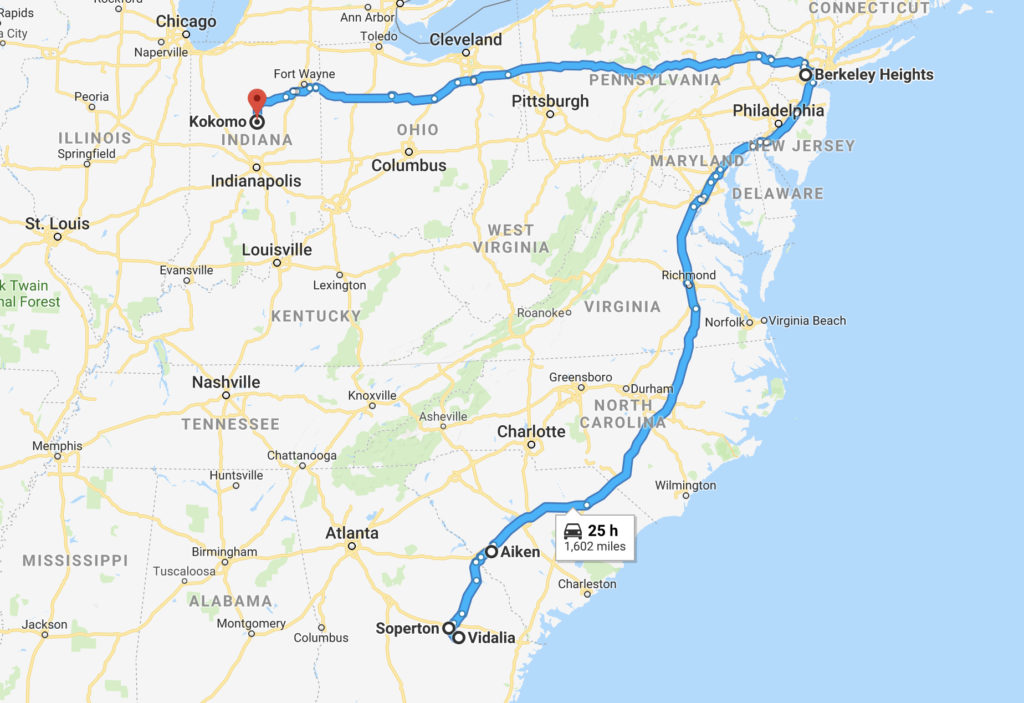 You can follow Jeremiah and Gemma's continued journey on Facebook by clicking here.