Our New Jersey Team
Richard Errico
Co-founder & Treasurer, Home for Good Dog Rescue
A native of Brooklyn, New York, Richard Errico attended Baruch College before working as a foreign exchange trader for Exco International. For fifteen years, he then worked on the floor of the New York Stock Exchange as a member of the Bank of America Specialist Unit. After retiring from Wall Street in 2010, Richard Errico helped found Home for Good Dog Rescue in 2011. Today, he lives in New Providence with his rescue dog, Houston.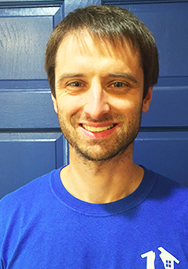 Christopher Chech
Retail Store Manager
Chris joined Home for Good Dog Rescue's team in 2016. He holds his Associate's Degree from Union County College and his Bachelor's from Kean University in Management. His prior working history includes a printing company in Clifton, New Jersey, where he served as Production Coordinator, and a health and medical care agency in Edison, New Jersey, where he worked as an Assistant Project Manager. Chris was excited to first explore his love for animal rescue with People for Animals in Hillside, New Jersey, where he served as veterinary technician in surgery and a member of the client services team. He is now the proud owner of five rescue cats and is thankful to know he is making a difference with Home for Good!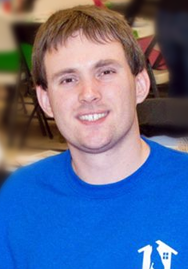 Daniel Zielski
Bookkeeper
Daniel has proudly served as Home for Good's on-staff bookkeeper since February 2016. In May 2017, he graduated from Rutgers University in Newark with his Bachelor's Degree in Accounting. Dan is happy to work with an organization whose mission he so appreciates. His history includes both professional services ast Goldman Sachs and ownership and management of his own local landscaping company. Today, he and his family reside in Scotch Plains with his chihuahua, Kubusch.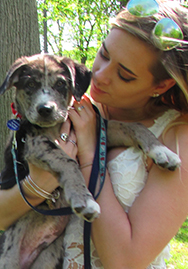 Morgan Sosnowski
Veterinary Technician
Morgan first joined Home for Good Dog Rescue's team as a member of its unprecedented dog fostering program, and to date, she and her family have opened their home to more than 300 rescue dogs. In 2015, she assumed management and cashier duties for Home for Good's onsite retail store before becoming the organization's on-site veterinary technician in 2016. In addition to doing stringent medical follow-ups on each and every dog that arrives in New Jersey from Home for Good's fully-staffed facility in Aiken, SC, she is proud to serve as an accessible medical resource for the organization's foster families and adopters alike in keeping with HFG's commitment to wellness.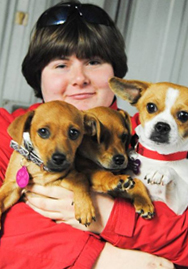 Caitlin Sweeney
Facilities
After working with Home for Good as both a foster and a volunteer, Caitlin was thrilled to join its professional team in 2016. In addition to maintaining the organization's Berkeley Heights headquarters, Caitlin is a dog transporter who assists with driving Home for Good's rescue animals from the organization's rescue facility in Aiken, SC to New Jersey. She is a frequent face at both offsite and on-site adoption events and the proud owner of two Home for Good dogs, Gordon and Lollie.
Please click below to visit our charitable partners