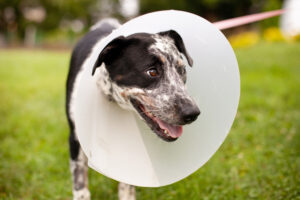 This is Oreo. Her leg was severely broken over a month ago after being thrown from the bed of a truck. Her owners gave her no treatment. Instead of taking her to a vet they surrendered her in Georgia. Home for Good Dog Rescue was contacted, and we immediately arranged for her to be transported up to New Jersey and be seen by a specialist.
Oreo was seen by the specialist and we were told there is a chance we could save the leg, however if the break was too bad and too old it may need to be amputated. The specialist decided to do more x-rays to see if it was possible to save her leg.
The specialist took x-rays and recommended surgery to try and save Oreo's leg. The surgery was estimated to cost around $2000. We asked for financial support to aid with the cost of Oreo's leg surgery and were blown away by the quick response. We met and exceeded the $2000 goal for the surgery in just 2 hours! We cannot thank enough everyone who contributed to and shared the fundraiser.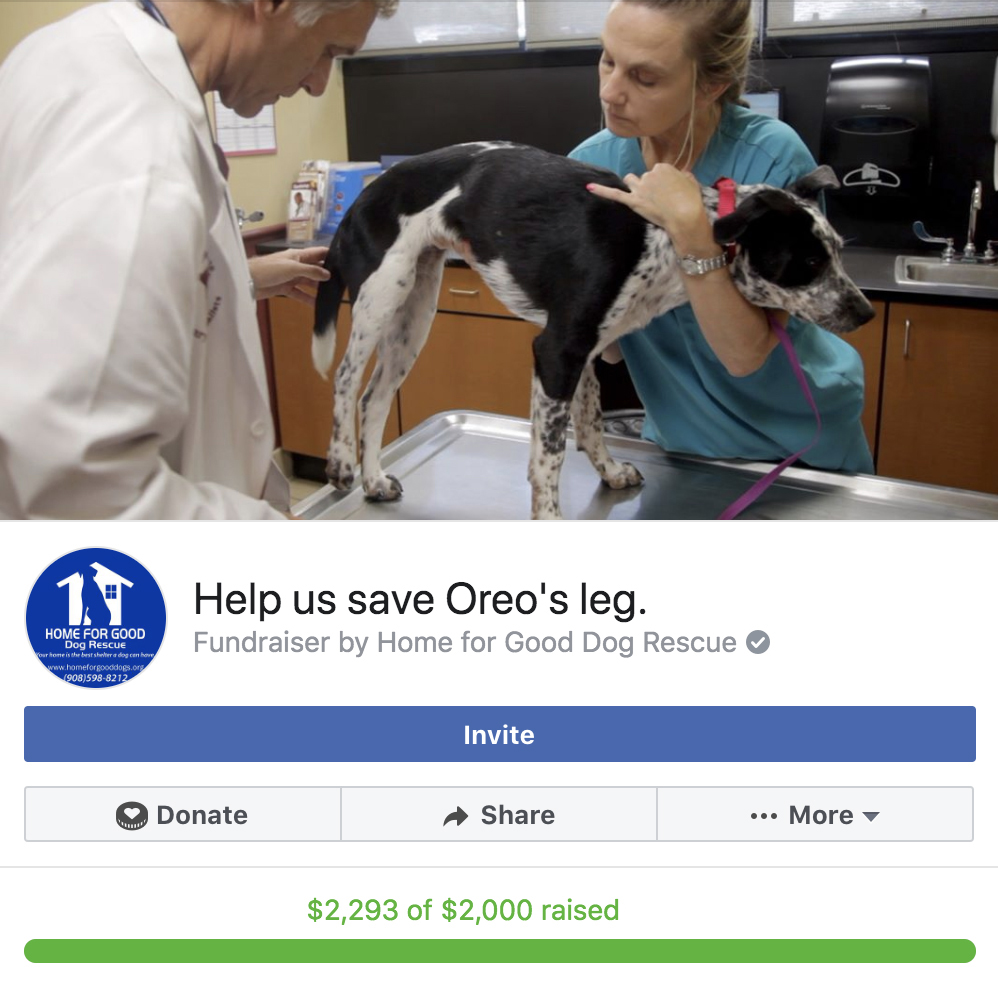 https://www.facebook.com/donate/3084593808279755/
Oreo has had her surgery and is doing well! Now she needs some rest so that her leg can heal. She will be staying with one of our foster families while she undergoes physical therapy and learns to use her leg again.
Oreo went to the vet this week for a checkup, and she is doing really well.
She will still need to do lots of walking to help build up the strength in her leg. But she is not yet ready to be able to run or play.
On Saturday September 14th, Oreo finally found her forever home with a previous adopter. Thank you so much to all who helped with her leg surgery and getting her to her home for good.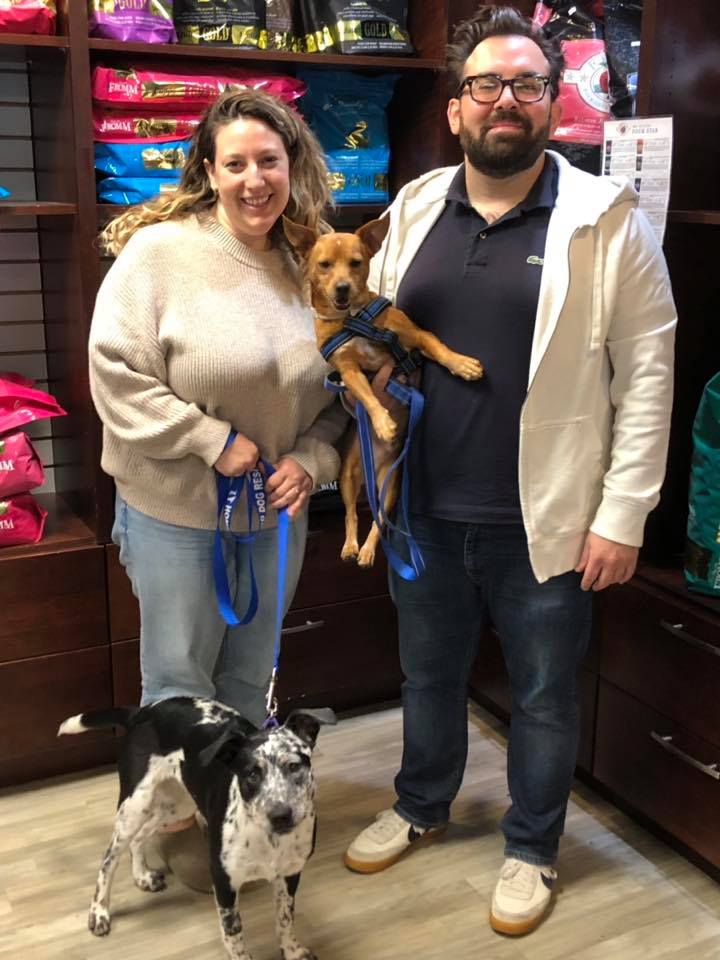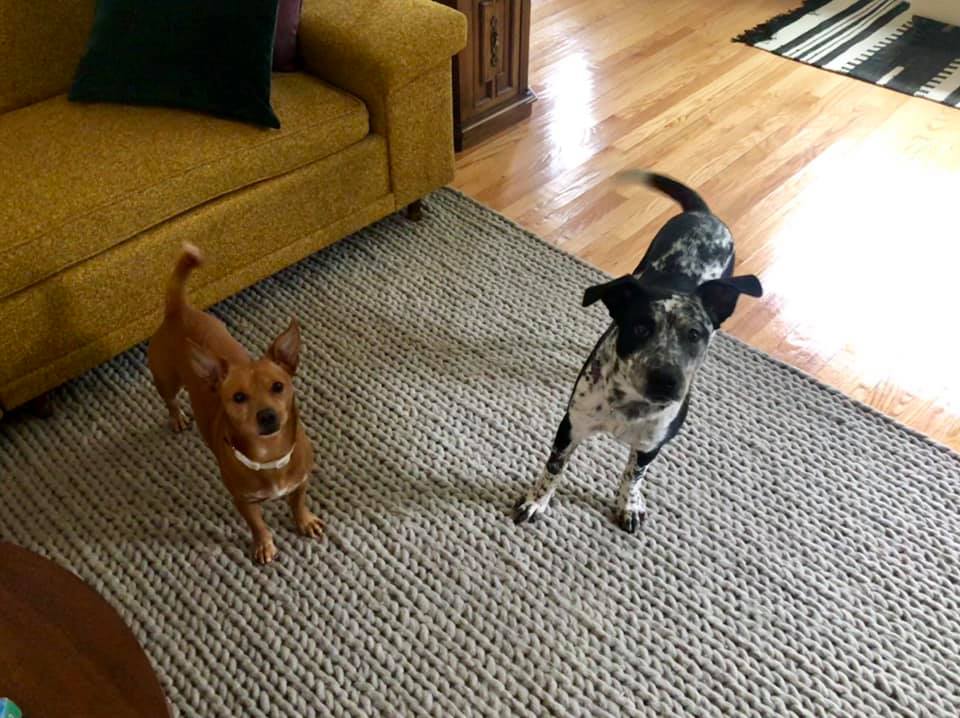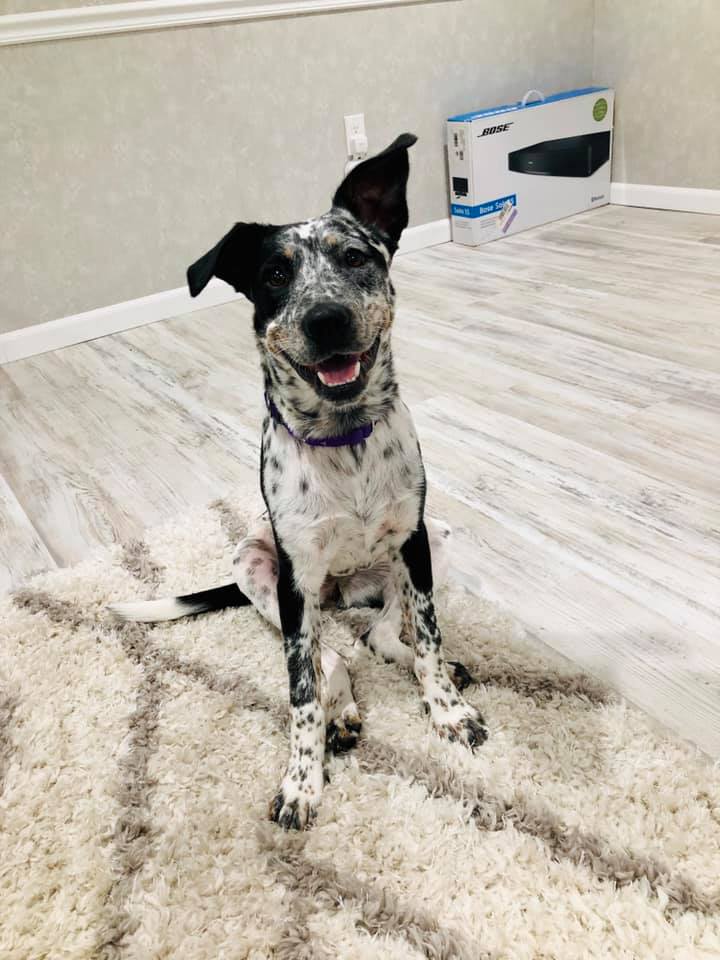 Thank you again to everyone who donated towards the cost of the surgery and helped to make this happen. We really appreciate your support.