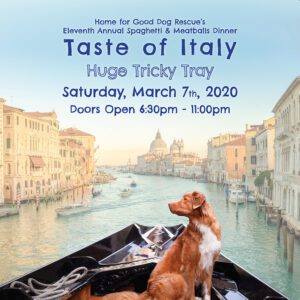 On Saturday March 7, 2020 we held our annual Taste of Italy Spaghetti & Meatballs Dinner and Tricky Tray event! And what an event it was!!
Thank you to everyone who came and supported the Rescue, and hopefully won prizes!
Thank you also to our volunteers who came and helped us with this event, we couldn't have done it without you!
Thank you to our generous sponsors for this event.
Gold Sponsors
Bronze Sponsors