SUPPORT THE $3 MILLION DOLLAR ALMOST HOME CAPITAL CAMPAIGN
Almost Home Wellness Center, Aiken, South Carolina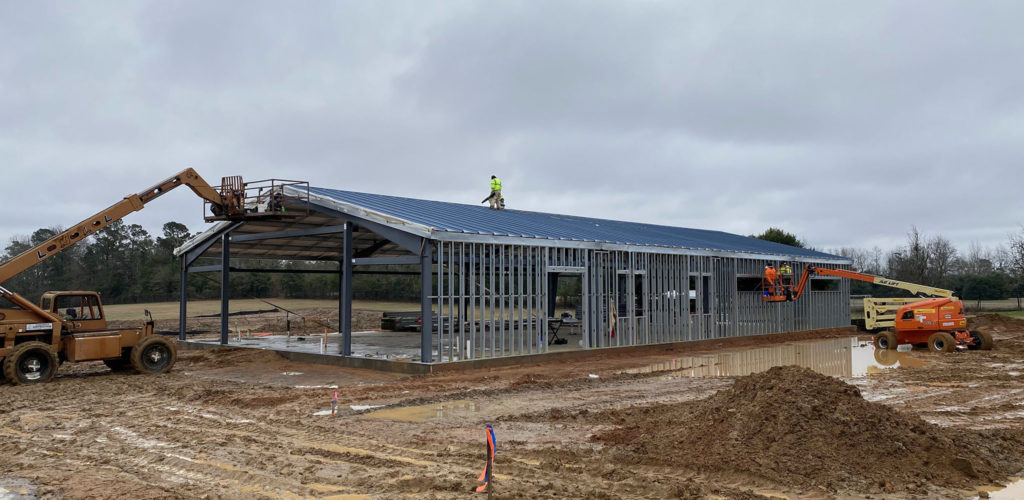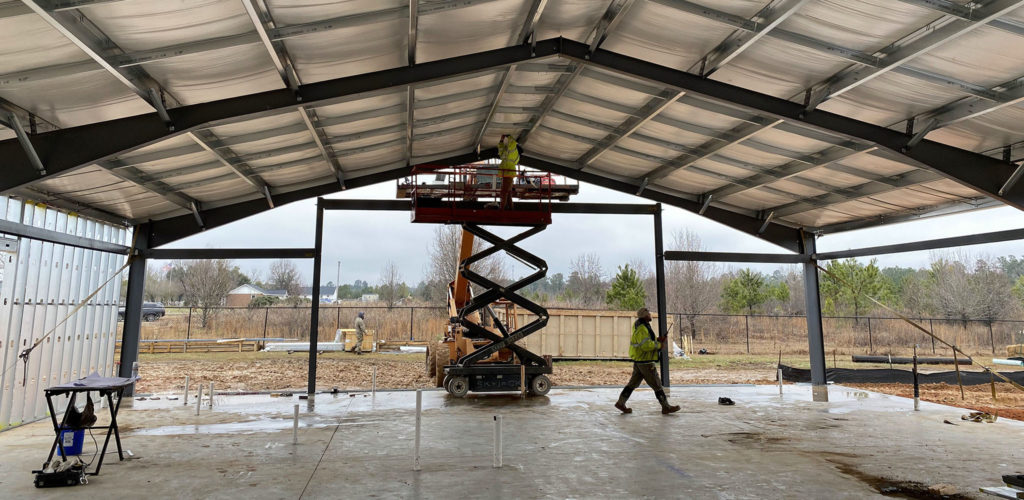 Construction on our new Aiken facility is underway thanks to your generous donations. Together, we can double or even triple the number of dogs we are able to save. Make a donation to the Almost Home Capital Campaign to help us reach our goal here.
DONATE TO THE ALMOST HOME CAPITAL CAMPAIGN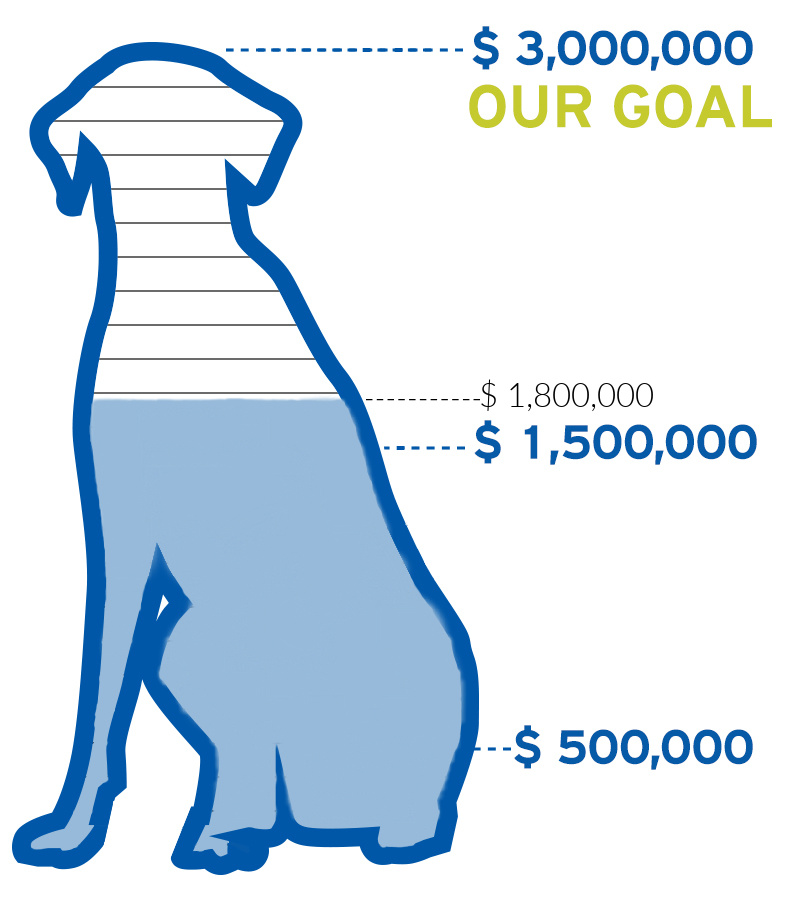 Our Almost Home Wellness Center in Aiken, South Carolina is no longer just a dream, it is fast becoming a reality. Thanks to the generosity of our benefactors and volunteers we are well on our way to adding this world-class facility which will allow us to better care for the dogs we rescue in the South. After they receive any necessary veterinary care, and lots of love, they will be on their way north to their forever homes. We can't wait!
ALMOST HOME FACILITY CONSTRUCTION
The 10-acre site, located on Whiskey Road, will have two components. One will be a full-service vet clinic and will provide low-cost spay and neuter services. The other, the Almost Home Wellness Center, will house quarantine areas and medical services.
The Almost Home facility will offer a sanctuary for dogs too ill to make the journey to their forever homes, which are mostly in northern states. By vetting and caring for the dogs until they are well enough to travel, HFGDR will be able to rescue more dogs that would otherwise be left behind. In addition, Almost Home will enable us to build stronger partnerships with local animal control facilities to ensure that it becomes the 'go-to' location for dogs in crisis.
Almost Home will include quarantine areas and rooms for dogs convalescing from various surgeries and treatments. Among the other amenities are indoor and outdoor runs with fenced areas for daily exercise, socialization and training.
BREAKING GROUND IN AIKEN, SOUTH CAROLINA
In October 2020 we had a groundbreaking ceremony at the site of Almost Home in Aiken. Before the ceremony, our founders and board members scattered the ashes of cremated dogs that we were unable to save in the past on the Almost Home site. "This building will be kind of like the phoenix bird that rises from the ashes," board member Bernie Cicirelli said. "It will represent a new future for the new dogs coming through here, and hopefully we'll be able to save more of them."
The construction of this state-of-the-art wellness center will thus allow us to double or even triple the number of lives we save.
Almost Home will rehabilitate dogs saved from high-kill shelters that are initially too ill or too young to travel. At Almost Home, they will receive life-saving medical care and time to recuperate until they can continue on the journey to their home for good.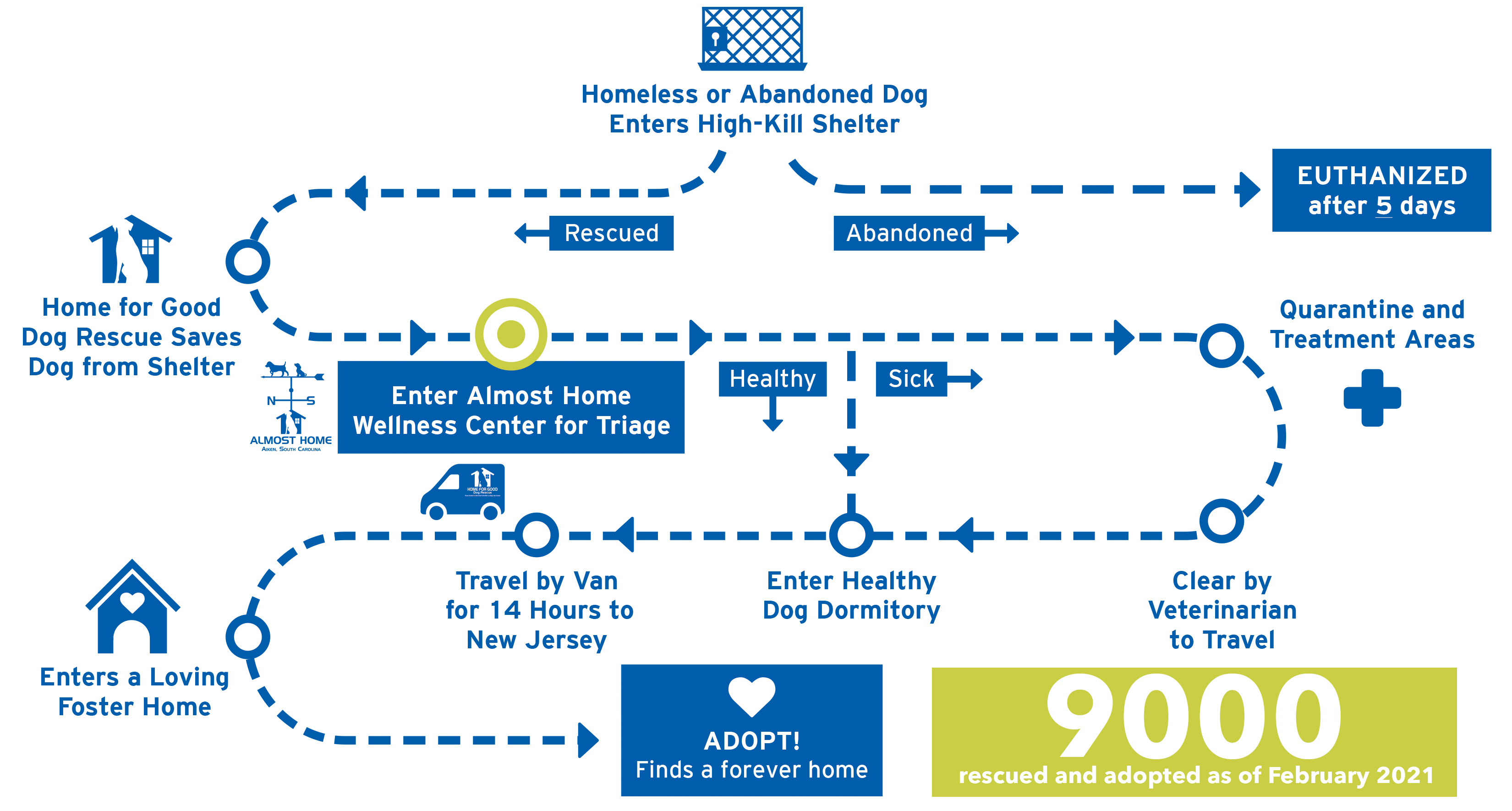 Please help us reach our $3 million dollar goal to continue to support the construction of our new Almost Home facility. With the support of people like you, together we can save more innocent dogs that would otherwise be left behind. Throughout the Almost Home wellness center, we offer a variety of naming opportunities, as well as other benefits. Help make a tangible impact by visiting the Almost Home Capital Campaign page and learning how you can invest in this amazing project, today.
DONATE TO THE ALMOST HOME CAPITAL CAMPAIGN
For questions about the Almost Home Capital Campaign, please contact development@hfgdr.org.