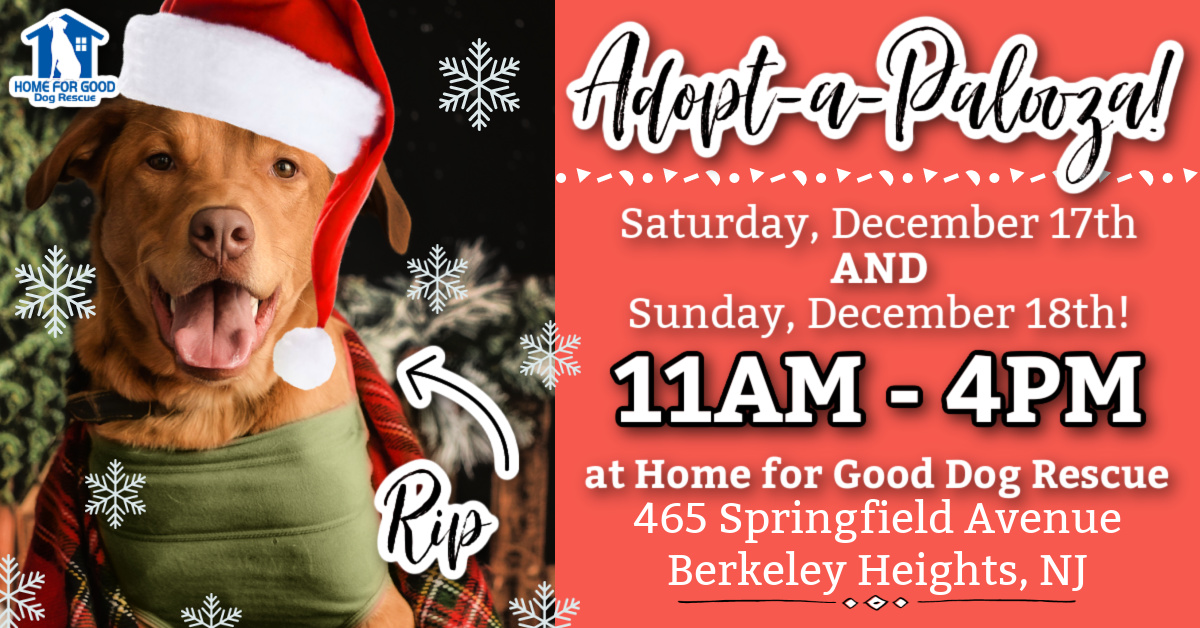 Adopt-a-Palooza at HFGDR ~ 12.17 and 12.18 2022 ❤️
Join us for our Adoptapalooza on
Saturday and Sunday, December 17th and 18th 2022
, at our offices, 465 Springfield Ave, Berkeley Heights, NJ, for an exciting weekend of dog adoptions!
Come meet our pups and maybe even find a forever friend of your very own. We will be waiting from 11 AM to 4 PM on Saturday AND Sunday to greet you.
Please note that all family members, including other dogs, must be present in order to adopt.
The first step to adopting any of our dogs is to complete the online adoption application found here:
www.homeforgooddogs.org
!