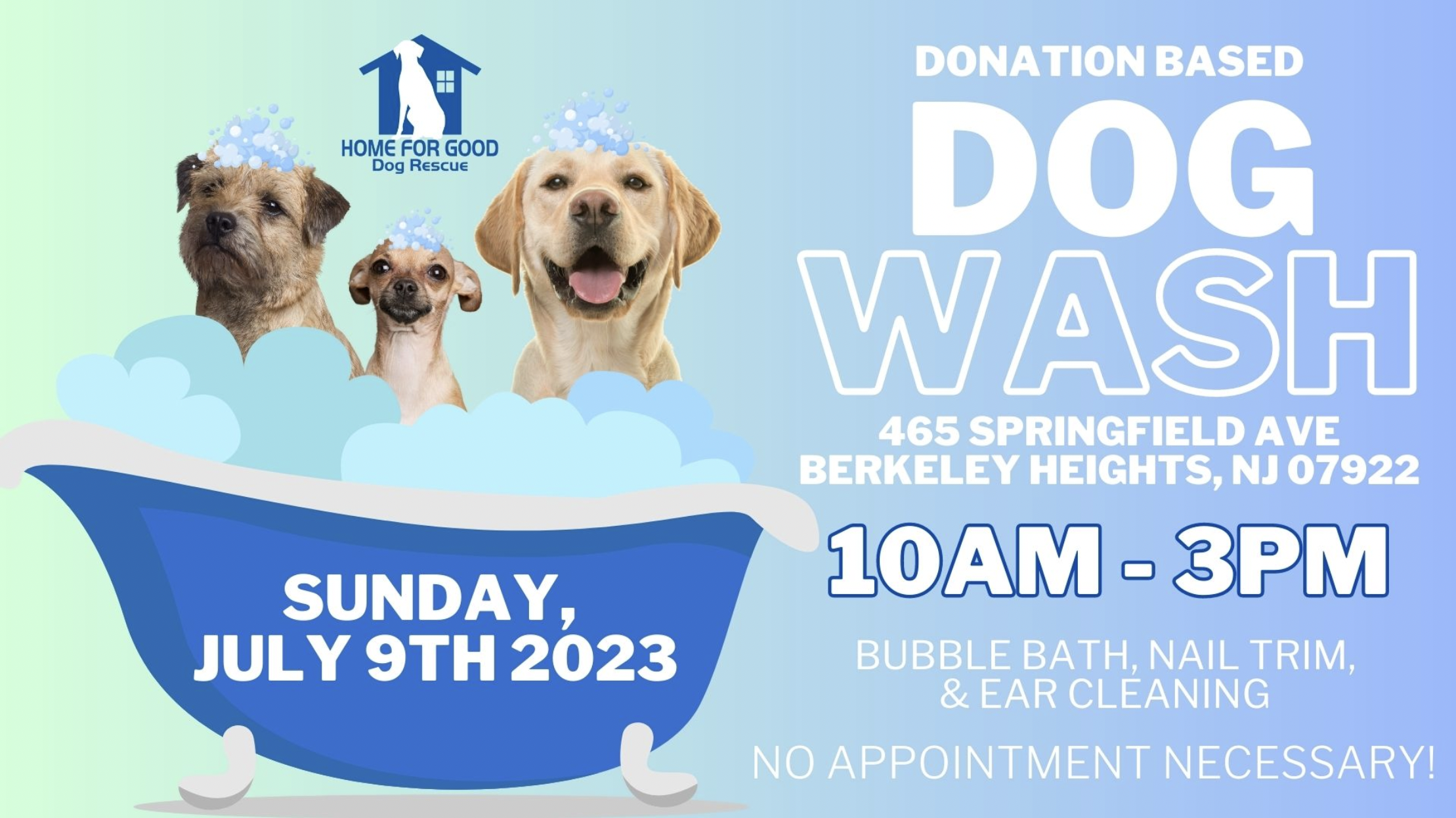 Donation Based Dog Wash Fundraiser! ~ 7.9.23 🐾
Donations-Based Dog Wash for a Pawsome Cause!
Join us on July 9th from 10am to 3pm for a wag-tastic Dog Wash event to support Home for Good Dog Rescue!
Location: 465 Springfield Ave Berkeley Heights, NJ 07922
Treat your furry friend to a refreshing spa day! Our talented team of volunteers will be providing top-notch pampering services including a luxurious bubble bath, ear cleaning, and a nail trim for your beloved pooch.
No appointment is necessary! Just bring your adorable companions and we'll take care of the rest. Walk-ins are warmly welcome throughout the event.
Suggested Donation per bath:
Small Dog: $25
Medium Dog: $30
Large Dog: $40+
Every single dollar you donate will make a significant difference in the lives of rescued dogs. All proceeds from this event will be directly contributed to Home for Good Dog Rescue.
Not only will you be treating your furry friend to a day of pampering, but you'll also be supporting a worthy cause. Together, we can make a positive impact on the lives of these precious pups.
So mark your calendars, grab your four-legged buddies, and join us on July 9th for a tail-wagging, bubble-filled, and donation-filled day of fun! We can't wait to see you and your adorable pups there!
If you have any questions regarding this fundraiser, please call 908-598-8212