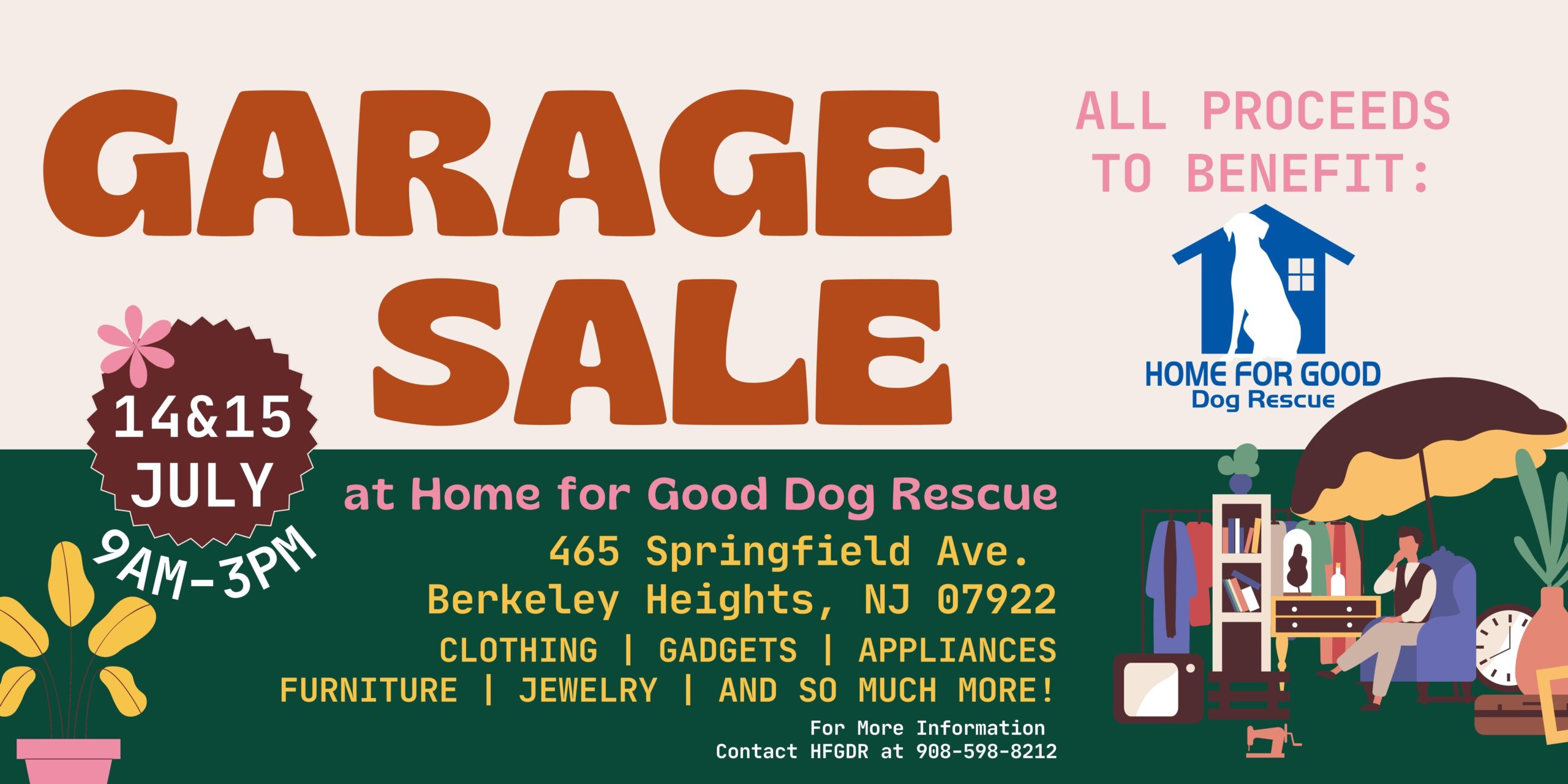 HFGDR Fundraiser GARAGE SALE! 🛍️
HFG Fundraiser Garage Sale!
Join us for an exciting day of shopping and supporting a great cause at the HFG Office!
Date: Friday, 14th AND Saturday, July 15th!
Location: HFG Office – 465 Springfield Ave, Berkeley Heights, NJ 07922
Time: 9am – 3pm
Discover hidden treasures, unique items, and great deals, all while contributing to a meaningful cause.
100% of the proceeds from this garage sale will go directly back to HFGDR (Home for Good Dog Rescue), helping us continue our mission of saving and rehabilitating dogs in need.
Whether you're looking for household items, clothing, furniture, or something special, this sale will have something for everyone. Plus, by making a purchase, you'll be making a difference in the lives of countless deserving dogs.
Mark your calendars, spread the word, and invite your friends and family to come and support the HFG Fundraiser Garage Sale! Together, we can make a positive impact and give dogs a chance for a brighter future.
Don't miss this fantastic opportunity to shop, donate, and be a part of something truly wonderful!
See you there!