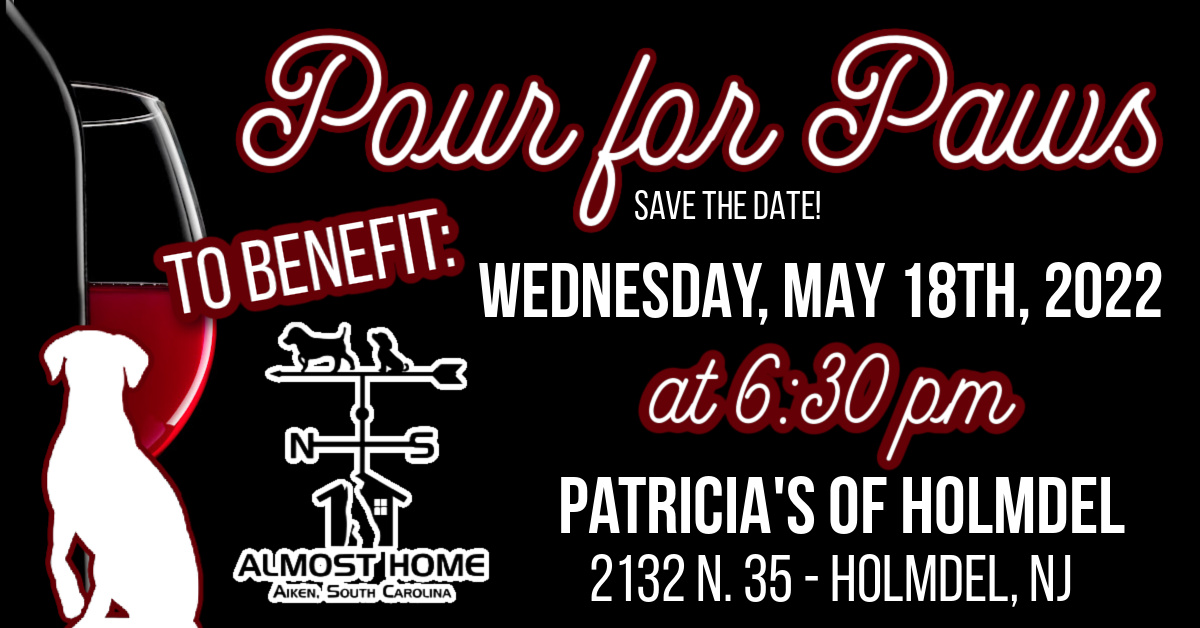 "Pour for Paws"
Join us on Wednesday, May 18th, for "Pour for Paws" ~ an evening of delectable delights, superb wine tasting, festive music, and distinguished guests. We'll come together to celebrate the expansion of the Almost Home Wellness Center in Aiken, South Carolina.
All your senses will be tantalized by the sweet aromas, exquisite tastes, and delightful company!
Patricia's of Holmdel ~ 2132 N. 35 in Holmdel at 6:30pm
For more information or to register for this event, please click here.
Sponsorship Opportunities are available! Click here.